✔

15-minute rapid detection

✔

CE-IVD marked, Export White List

✔

Nasal (NS) swab sample collection

✔

Custom packaging: 1/5/20/25 tests/box
Basic Protocol:
Step 1: Equilibrate required reagents to room temperature (15~30°C)
Step 2: Open the aluminum foil bag, take out the test card
Step 3: Add 50ul of the sample into a sample well on the device.
Step 5: Read the result within 15 minutes,

Performance Characteristics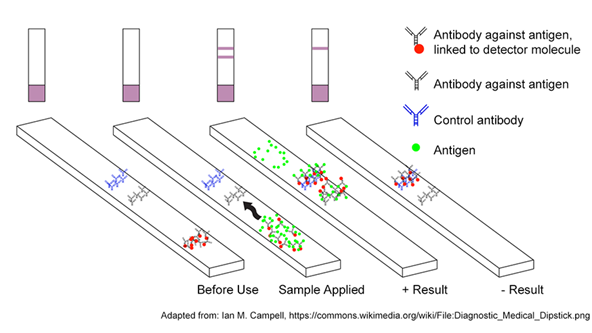 The test contains latex bead conjugate pad and a membrane strip pre-coated with antibodies specific to SARS-CoV-2 antigen on the test line. If the sample contains the antigen, it will interact with the latex bead-labeled COVID-19 anti-SARS-COV-2 NP antibodies on the conjugate pad and a visible red band will appear on the test line (T). If test line not appear, the result considered negative. The control line (C) is used for procedure control and should always appear if the test is performed correctly.
OEM Supply of COVID-19 Antigen Rapid Test Uncut Sheets

Technical Support
AIVD offers tech support and internal protocols to benefit your assay development

Fast Lead Time
All AIVD's products are in stock and ready to ship

Bulk Supply
All AIVD's products are available in bulk quantities

In-House Production
All AIVD's products are produced in-house under strict quality standards